Zuzanna Szadkowski in THE MERRY WIVES OF WINDSOR at TRT  
Two River Theater (TRT), under the leadership of Artistic Director 
John Dias
 and Managing Director 
Michael Hurst
, continues its 2016/17 Season with Shakespeare's 
The Merry Wives of Windsor
, directed by 
Eric Tucker
. Performances will begin in Two River's Marion Huber Theater on Saturday, February 25th and continue through Sunday, March 26th.
The TRT production of The Merry Wives of Windsor will explore the darker undercurrent of one of Shakespeare's silliest comedies. In the play, the lecherous buffoon John Falstaff (perhaps Shakespeare's greatest comic character) decides to seduce both Mistress Page and Mistress Ford, respectable married women of Windsor. When the two women immediately see through Falstaff's plot, they decide to turn the tables on him and devise a plot of their own-for hilarious revenge.
Broadwayworld.com interviewed Zuzanna Szadkowski who plays an Actor in Merry Wives of Windsor about her career and the upcoming show at TRT.
Szadkowski played Dorota in the CW's hit drama series Gossip Girl. She can be seen as Nurse Pell on the Cinemax series from Steven Soderbergh, The Knick. Other television credits include The Good Wife, Elementary, Girls, Guiding Light, The Sopranos, Law & Order, and Law & Order: Criminal Intent. Film credits include Growing Up and Other Lies, Loserville and Butterflies of Bill Baker. Theater credits include The Comedy of Errors as part of The Public Theater's Mobile Shakespeare Unit, Nora and Delia Ephron's Love, Loss and What I Wore Off-Broadway and on tour, and The 39 Steps at Actors Theatre of Louisville. She received a B.A. from Barnard College and an M.F.A. in acting from the A.R.T./MXAT Institute at Harvard.
When did you first start acting?
I started acting in sixth grade. I was in the chorus of Kiss Me Kate at Blackhawk Middle School in Fort Wayne, Indiana. I was hooked the minute they brought out the stage make-up.
What performers do you admire?
I am a huge fan of Laurie Metcalf. She blows me away on stage, but I'm especially in awe of her work on the small screen. Her timing, the specificity in her work, the layers of heart and heartache under the skin of her characters – all of that inspires me to pieces. Roseanne! Getting On! She's amazing. I also am crazy about the transformative John Hawkes.
You have diverse performance credits. What have been some of your most challenging roles?
I have been most challenged performing Shakespeare's comedies. It's been a tall order to find an honest way to connect to an audience from inside some of the broader characters I've played. For example, I had a heck of a time cracking the Abbess in Comedy of Errors when I performed with The Public Theater's Mobile Unit. It wasn't easy to figure out who she was and what could be funny. On the other end of the spectrum, I find guest starring on television often challenging. When I worked on Gossip Girl for six seasons, or The Knickfor two seasons, I had time to grow with the show, to develop my character and to build chemistry with my scene partners. Sometimes fleshing out a role and delivering a performance when you are dropped into the world of a series as a guest star for only a day or two is pretty scary.
Tell us a little about your role(s) in Merry Wives of Windsor. 
In Merry Wives three actors take on the whole story. We are all over the place switching in and out of roles. I think it's going to be as surprising for the audience as it is fun and crazy for us to juggle. I have never felt so deeply connected on stage to the other actors. Jason, Nicole and I have to function almost as one organism. I have to tell you that these two are hysterically funny and brilliant actors – working with them we discover new aspects of the characters and relationships every day in rehearsal, and I think we are building something special.
How do you like working at TRT?
TRT is a beautiful theater, and we are made to feel very taken care of. The people working in this theater are truly inspired. It is very cool to be asked to make something brand new and personal of something classic. Also, Red Bank is a happening town, and it's fun to be working so close to NYC.
What would you like metro area audiences to know about the show?
I would like audiences to know that we are very excited to show them our Merry Wives.We have been working to find the lives of these characters and to make ourselves vulnerable enough to be as funny as possible and real – to tell the story in way that is unique to us as artists.
Tell us a little about your plans for the future.
I have some projects in the works and my writing partner, Deb Knox and I are working toward a production of our new play, "Sorry, Dad".
Anything else, absolutely anything?
In my spare time I am passionate about animal rescue, and I work with Badass Brooklyn Animal Rescue.
You can follow Zuzanna Szadkowski on Instagram and Twitter @zuzannawanda.
Ticket prices for The Merry Wives of Windsor range from $50 to $70, with discounts available for groups, seniors, and U.S. military personnel, their families, and veterans. A limited number of $20 tickets are available for every performance; $20 tickets may be partial view. Tickets for patrons under 30 are $20 and include the best available seats at every performance. The theater is located at 21 Bridge Street in Red Bank, NJ. Tickets are available from www.tworivertheater.org or by calling 732.345.1400.
The Classic Pippin is Back!
The enchanting musical Pippin will swing into town with a dazzling new production based on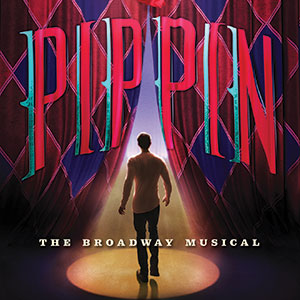 the revival originally directed by Diane Paulus (Waitress, Hair, Porgy and Bess). Pippin won four Drama Desk Awards® and four Tony Awards® in 2013, including Best Revival of a Musical.
This is Pippin like you've never seen it before. The show incorporates sassy choreography in the style of Bob Fosse and exciting circus acrobatics. The big top set and high-flying acrobats add to the spectacle, along with the knife throwing, hula hooping, and gravity-defying balancing acts. The magical score from Oscar® and Grammy®-winning songwriter Stephen Schwartz (Godspell, Wicked), which includes such hits as "Magic to Do," "Corner of the Sky," "Morning Glow," and "No Time at All," brings the enchanted story of Pippin to life in this tale of a young prince's search for passion, adventure, and the meaning of life.
Another N.J. theater is now offering 'sensory-friendly' shows for special needs audiences
In "The Rainbow Fish," a brightly-colored sea creature finds friends when he learns to share. (ArtsPower National Touring Theat)
The 
Mayo Performing Arts Center
 will host its first "sensory-friendly" performance Feb. 8 — the popular children's show "The Rainbow Fish" — as it moves forward with plans to become more welcoming to those with autism and special needs.
Following in the footsteps of other local theaters — including Millburn's Paper Mill Playhouse and State Theatre of New Jersey in New Brunswick — Mayo wants "to make the theater a place everybody can enjoy," General Manager Ed Kirchdoerffer said.
"This is a great opportunity to let a group of kids who sometimes feel excluded to feel like they're a part of something,"  Kirchdoerffer said.
It's a timely move: The Centers for Disease Control and Prevention last year reported that 1 in 41 children  living in the state have been identified with autism spectrum disorder. That's about 2.5 %. Nationally 1 in 68 children have autism spectrum disorder, about 1.5 percent.
Mayo's first step towards being more inclusive is a partnership with The Miracle Project, a respected national program that uses music, dance and theater to reach children on the autism spectrum. The non-profit is currently offering two of the project's courses.
The second is offering sensory-friendly performances like this one. The changes to "The Rainbow Fish" will be relatively subtle: The house lights will stay on during the performance and the sound system will be turned down a notch. Audience members will be welcome to move around during the one-act play or encouraged to take a break in a "chill room" set up for that purpose.
But those tweaks make an incredible difference, said Gary Blackman, managing director of ArtsPower National Touring Theatre company, which produces the show. His company has been producing these sensory-friendly productions for about five years and have seen an uptick in requests for them.
"Adapting the light and sound levels removes something that may be a stimulus, but it doesn't affect the quality or the integrity of the show at all," Blackman said. "It's not as formal as a regular performance, but that's fine with us."
At the suggestion of autism experts, Mayo hosted a "Meet Your Seat" open house for ticket holders last week so the theater wouldn't seem foreign and scary. It also sent out documents with photos of the theater and the auditorium to set expectations.
On the day of the performance, there will be family bathrooms available instead of single sex ones.
"We want to create an environment that's comfortable for everyone," Kirchdoerffer said
"The Rainbow Fish" is based on the popular 1992 book by Marcus Pfister.
In the story,  a fish with colorful scales finds friendship when he learns to share and look at inner beauty, not outer appearances. The stage show features illustrations from the book, which excites audiences, Blackman said.
The show's stated target audience is ages 4 -10, the same age range recommended for Mayo's second sensory-friendly performance, "The Little Prince" on May 7.
But  Kirchdoerffer stressed that all ages are welcome.
"Sometimes families with a child on the spectrum don't have as many opportunities to go out and feel included," he said. "This show is a respite. It is set-up so they  have a place to go."
The Rainbow Fish
Mayo Performing Arts Center
100 South St., Morristown
Tickets: $12-15, available online at mayoarts.org. Feb. 8
Pulitzer Prize Finalist "Hurricane Diane" Debuts at Red Bank's Two River Theatre.
All is not right in one upscale New Jersey cul-de-sac: a storm is brewing; marriages are crumbling; and the god of wine, sex and revelry is in town eager to conscript a few followers. These are the conditions that underlie the ambitious world-premiere play "Hurricane Diane," by Madeleine George — a 2014 Pulitzer finalist for "The (curious case of) Watson Intelligence" — now running at Red Bank's Two River Theater. Full of quick, funny wit, the play is a comedy with designs on high-minded social critique.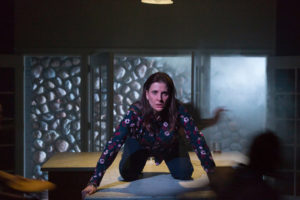 Its success in the latter endeavor is spotty — the play's late portions run a bit off the rails — but "Hurricane Diane" remains a droll treat and a smart mockery of suburban stasis.
The play opens as Diane (Becca Blackwell), "a lesbian separatist permaculture gardener from Vermont," announces her true identity of Dionysus to the audience, telling us that the time is ripe to come out of seclusion and gather a train of acolytes. She has deemed New Jersey the spot of prime pickings (the play was a commission by Two River, and George, a playwright in residence at the theater, capitalizes on plenty of opportunities for inside jokes with her Garden State audience).
But Diane's quest will prove more difficult than presumed, as her first target, Sandy Fleischer (Mia Barron), shows little eagerness to abandon the comfortable suburban mold. Undaunted, Diane intensifies her efforts in targeting Sandy's friends around the cul-de-sac: Renee (Nikiya Mathis), Pam (Danielle Skraastad, regularly hilarious as the Jersiest of these Jersey women), and Beth (Kate Wetherhead).
Her friends are more easily won over than Sandy. But Diane knows she has to get Sandy to achieve achieve a proper cult.
The play is most fun when examining the slow, reluctant departure of these women from their hardline suburban principles. Rachel Hauck's perfectly minimalist set fills Two River's black box space with only a kitchen marble countertop and sink, adorned with a few stools and wine racks (we've all been in this house: the kitchen is about 400 square feet, and no doubt surrounded by 3,000 gaudy more).
The only marker of when the play moves from one kitchen to the next is the lady of the house's dish towel of choice. Identical floorplans and neatly manicured backyards suit these women just fine, and so Diane must pull out all the stops to lure them into her natural habitat of paw-paw trees and hedonism. In their resistance, George finds space aplenty to mock suburban ideals.
Obie-winner and Broadway veteran Leigh Silverman directs with an inventive eye for using the space's minimalism, and original music from the folk/rock duo The Bengsons underscores the ritualism into which the play progresses. Ultimately the play looks quite different at its conclusion than it did ninety minutes earlier, in part because of the natural world imposing itself on the constructed, but mostly because of the spiritual journeys of George's four women.
Such drastic changes inevitably seem abrupt in a short play, and "Hurricane Diane" doesn't avoid this pitfall. But the questions that the play's conclusion asks about human's relationship with nature and its forces resonate.
Hurricane Diane
Two River Theater
21 Bridge Avenue, Red Bank
Tickets: available online (http://www.tworivertheater.org/).
Reprinted from NJ.com
New Jersey Playhouse and Theater List
Northern NJ
Hunterdon Hills Playhouse 

88 Route 173 West, Hampton, NJ
908-730-8007
Providing Entertainment to NJ Since 1981!

The 
Hunterdon Hills Playhouse
 is custom built to provide the very best in sight and sound. You never have to worry about where you are seated. The tiered arrangement of the tables and their state-of-the-art sound system allow you to see and hear perfectly from anywhere in the room. For those of you with special requirements, they also have handicap access throughout the theatre. They are known for the best dinner and entertainment in NJ! Enjoy a delicious meal while watching a play, great for a date night or a night out with your girlfriends! Their live entertainment runs year-round and there's always a great show no matter what time of year or day of the week!
Experience the magic of live theatre in NJ!
Northern NJ
Rhino Theatre
245 Wanaque Avenue, Pompton Lakes, NJ 07442
973-248-9491

One of North Jersey's Finest Theatres

For more than 15 years, the Rhino Theatre has been reaching out to Passaic County and the surrounding communities through their theatre and play productions. They have featured more than 150 shows including local productions of well-known, family-friendly plays and musicals. Rhino Theatre has several Main Stage performances happening throughout the year. Visit their website to see what's currently performing, as well as upcoming show information and to purchase tickets. Ask about their Dinner & Show Package, for one low price you get a delicious dinner and a performance! Besides the Mainstage Theatre performances, Rhino Theatre also offers birthday parties, summer camps, classes, workshops, lessons and coaching for children and adults of all ages who are interested in a career in theatre arts. Visit Rhino Theatre's website for more information.
Local, Family-Friendly Performances!
Northern NJ
The Company 

Hackensack Cultural Arts Center, 39 Broadway, Hackensack, NJ


NYC Style Theatre in New Jersey!
The Company Theatre Group (THE COMPANY), founded in 2007, is a professional, non-profit, theatre company resident in Hackensack, NJ. THE COMPANY strives to bring NYC style theatre to NJ. They have a core of local, professional actors and draw on the NYC professional acting community to fill out performances. With their professional and experienced group of actors they put on some of the best theatre performances in NJ!
Their mission is to present authentic, human behavior in both contemporary and classic plays.  They frequently support new playwrights through free staged readings and annual one-act festivals. And, for their main stage productions, they give free tickets to seniors for select performances. See their latest performances and order Tickets online.
Bringing live, professional entertainment to NJ Since 2007!
Northern NJ
Paper Mill Playhouse 

22 Brookside Dr., Millburn, NJ 07041
973-376-4343
2016 Regional Theatre Tony Award Recipient
As one of the nation's premier musical theaters, Paper Mill Playhouse's mission is to enrich, entertain and inspire their audience, students and actors. As New Jersey's leading theater and Recipient of the 2016 Regional Theatre Tony Award, they host Broadway-quality productions right in your backyard, offering the brightest lights, biggest stage and best shows. With approximately 1,200 seats, Paper Mill Playhouse is a launching pad for Broadway and national tours including its premiere of Newsies, Honeymoon in Vegas, The 25th Anniversary Production of Les Misérables, Bandstandand A Bronx Tale: The Musical.
Besides performances, Paper Mill Playhouse is actively involved in educating students and the community. The theatre takes pride in fostering a creative environment for advancing the arts, educating students and developing future theatre lovers. Paper Mill Playhouse achieves this through their theatre school classes for children and adults, summer training programs, college prep courses, autism-friendly programs, weekend children's theater, Broadway Show Choir and outreach programs. Paper Mill Playhouse is truly a theater for everyone. Come out to experience New York City quality performances, without having to make the trip across the bridge. Visit their website for upcoming shows and to purchase tickets.
Theatre for everyone!
All of NJ
Theater To Go 

Serving metro NYC area, NJ, PA, Southern CT
609-895-9661
Great for Corporate Team Building, Fundraisers, Public and Private events!
As New Jersey's premier, full service theatrical production company, Theater to Go, is best known for Murder Mysteries and Interactive Comedy Theater. Our productions rely heavily on improvisation and audience participation, which allow us to customize our shows to fit the particular needs of our clients. Our mission is to bring theater to the people through audience Involvement.
THEATER TO GO, founded in 1992, is a full service theatrical production company with a specialty in Interactive Comedy Murder Mysteries. Some of our clients have included, Bristol Myers Squibb, Merck, Accenture, Princeton University and Johnson & Johnson. We have performed for fundraisers for social service organizations and community groups and at restaurants, trains and dinner cruises.
Our shows have been commissioned by corporate clients and universities around the USA with focus in the NJ, NY, PA region. Our shows are great for team building! We offer a variety of Murder Mysteries, Comedy Wedding and our very own Comedy Trial entitled We The Jury.
Theater To Go is also available to bring traditional stage plays to your venue. We are the producers of Roebling: The Story of the Brooklyn Bridge, we can bring this and other plays to you.
Customizable shows available
Southern NJ
Cape May Stage 

405 Lafayette Street, Cape May, NJ 08204
609-770-8311
Voted one of the Top 3 theatres in NJ!
Cape May Stage is Southern New Jersey's premiere professional Equity theatre, celebrating 25+ years of artistic excellence. A modern performance space housed within a historic building, Cape May Stage produces six Main Stage shows each season along with second stage events featuring Broadway and Hollywood performers. The theatre's educational offerings include audience talkbacks, a published 'Stage Notes' Guide to every show, children's theatre camps, and a Resident Intern Company that attracts recent college graduates from all over the country for a season of intensive, hands-on learning and work. The National Playwrights' Symposium, presented each spring by the theatre, attracts award-winning and aspiring playwrights to Cape May. A favorite among locals and tourists, Cape May Stage's reputation for artistic excellence in a relaxed setting has earned it many awards in the region.
Offering 6 Main Stage performances a year!
Southern NJ
Cumberland Players 

66 East Sherman Ave., Vineland, NJ 08360
856-692-5626


Best theatre for families in Southern NJ!
The Cumberland Players formed in February of 1946 with a dedicated membership of fourteen theatre lovers. Throughout the years the group has grown and continues to produce three major productions per season, while sponsoring children's plays and teen workshops. Their annual summer musicals won popular acclaim in the 1980s and 1990s and continues to draw in a wide audience. To this day, the Cumberland Players stay true to their roots and are made up entirely of volunteers. They produce shows strictly for their love of theatre and the desire to share their talents with the community.
The 2015 season features a wide variety of shows for children and adults. Families can enjoy original productions of Finian's Rainbow, Jr. and Goldilocks and the Three Pigs. Adults will love the Cumberland Players' renditions of A Streetcar Named Desire, Company, Blithe Spirit and Mourning Has Broken. Dedicated theatre-goers can purchase season subscriptions, which give you access to all productions throughout the year! Purchase individual tickets online.
Productions throughout the year
Northeast NJ
Art House Productions
136 Magnolia Ave., Jersey City, NJ 07306
201-915-9911

Variety of events happening weekly

Art House Productions was founded in September 2001 by writer and actress Christine Goodman as a place for poets and community members in Jersey City, NJ to meet and share new work. Since its inception, it has significantly influenced the advancement of the arts community in Jersey City. Through Art House Productions' events and programming they create performance, broadcast and publishing opportunities that empower voices, facilitate interaction between artists and community, provide educational programs and foster an understanding of the arts.
Ongoing events include Acting Classes for adults led by Christine Goodman, as well as Stages! Theatre Academy and Performance Company for Youth. Several times a year Stages! members perform a play for the community. Visit their 
events calendar
 for specific events including Open Mic Nights, Film Shoots, Mixers and much more. Join the community! Art House Productions is always looking for playwrights/screenwriters, actors and directors for upcoming plays, as well as volunteers.
One of the major pioneering forces for the arts in Jersey City
Northern NJ
Community at Mayo Center for the Performing Arts
100 South Street, Morristown, NJ
973-539-0345
Putting on Performances for New Jersey since 1937!

The 
Community Theatre at Mayo Center for the Performing Arts
, is a nonprofit performing arts organization. They present a wide range of programs that entertain, enrich and educate the diverse population of the region and enhance the economic vitality of Northern NJ. Dancers perform many routines including Jazz, modern, ballet and more contemporary performances. They are also known for the many musicians and comedians that make their presence regularly. They are also known for their theatre performances ranging from comedies, tragedies and the classics. Purchase your 
tickets
 for their upcoming shows today! They also offer theater and acting classes for kids of all ages.
Something for everyone being performed at this NJ Theatre!
Northern NJ
New Jersey Performing Arts Center
One Center Street, Newark, NJ
1-888-GO NJPAC or 973-642-8989
Some of the best live entertainment in NJ!
Since the grand opening, center stage in NJPAC'S two halls (the 2,750-seat Prudential Hall and the 514-seat Victoria Theater) has been filled by renowned artists, cultural icons, and some of the world's most cherished orchestral, dance, theater, and instrumental works. NJPAC is also known for having some of the best performers from New Jersey's outstanding array of artists and performing companies. They offer everything from Classical music, International dance, World music, Jazz, Theatre and more. No matter what kind of live entertainment you're looking to see, they offer it all at the New Jersey Performing Arts Center.  See their events page for upcoming plays and shows in NJ!

NJ Theatre with a wide variety of entertainment!
Northern NJ
In-House Theatre Company in Northern NJ!

The Dreamcatcher Repertory Theatre is a small professional non-profit theatre company based in South Orange, NJ. Their mission is to tell stories with an intimacy that allows artists and audiences to connect; stories that reflect our lives, relationships and our world today. Dreamcatcher has a core company of professional local actors who perform throughout the year. They specialize in many theatre performances including improv comedy, holiday plays, classic plays and summer youth groups to encourage the youth of NJ to get involved in the theatre! See their upcoming showsand order your tickets! 
Small, professional and highly entertaining!
Northern NJ
Wide variety of events and shows in NJ!

The Bergen Performing Arts Center showcases New Jersey Symphony Orchestra concerts, comedy shows, concerts of all types, family events, Theatre performances and plays and a wide variety of special events. Educational programs include school-time performances, artists-in-residence programs, a performing arts and a dance school. Bergen County Performing Arts Center has become one of the most prestigious theatres in NJ. There's something happening here almost every night of the week! Check out their upcoming shows and plan your next night out on the town in New Jersey! You can order Tickets online, or via telephone by calling 201-227-1030. 
There's always something playing at this NJ Theatre!