Our Mission Statement @ Jersey Sounds & Entertainment.
Benjamin Franklin used to refer to New Jersey as a "keg tapped at both ends."  The reason was simple.  New Jersey, nicknamed "The Garden State," was the garden and primary food source for New York and Philadelphia.  For a long time, New Jersey, really didn't have an identity.  We were simply the refrigerator and bedroom for two of the largest metropolitan areas in America.
Over the past 30 years or so, all of that has been changing.  Whether it was the arts, food, literature, film, theatre, fashion, sports or any other category, the list of luminaries that have come from Jersey is longer than, just about, any other state in the America.  The work being done here is extraordinary and endless.
For decades New Jersey has been the center of music and entertainment world.  The list of music and entertainment superstars who trace their roots back to the Garden State is almost staggering.  Along with the ones everyone knows…Bruce Springsteen, Frank Sinatra, Bon Jovi, Meryl Streep, Bruce Willis, Deborah Harry, Frankie Valli, there are many most residents of Jersey never knew came from these streets.
Performers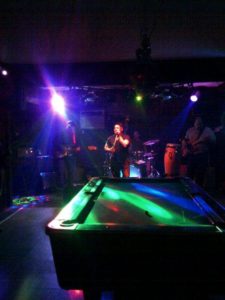 like Jack Nicholson, Zack Braff, Peter Dinklage, Danny DeVito (his production company is named "Jersey Films"), Michael Douglas, Hope Davis and so many more, grew up right here.
In the late 1970's and 1980's, the "Jersey Shore" sound was leaving its mark on the national music scene.  Along with Springsteen and Bon Jovi, there was Southside Johnny, John Cafferty and Beaver Brown Band, John Eddie, Mink DeVille, Little Steven and more.  With a dynamic mix of R&B, Soul, Rock & Roll and Rockabilly, the shore sound was uniquely East Coast and Jersey Shore.
Along with an extraordinary live music scene, New Jersey has an incredible history of breath taking theater, dance, film and our personal favorite…food!
With all of this in mind, Jersey Sounds and Entertainment is on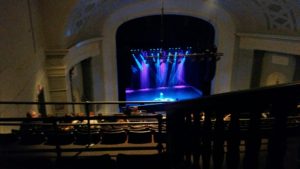 the hunt for the next big sensation coming out of the Jersey entertainment scene.  Among the sports bars and DJ clubs, there has been a resurgence of the live music throughout the state.  With venues like Bogey's in Clifton, Lenora's in Hackensack, The Orange Lantern in Paramus, The Blue Moon Cafes, Tavern on the Lake in Hightstown, and, of course, the variety of clubs still hosting live music at the shore, we, at Jersey Sounds, are on a mission to bring you the best.
Venues like the Paper Mill Playhouse, The Morristown and NJ Performing Arts Centers, The Count Basie Theatre and so much more, helps to keep New Jersey a vital and expansive music and entertainment scene. We will try to highlight the best and brightest found here in the Garden State.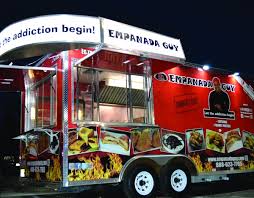 You can also find some of the finest restaurants, food trucks, and, of course, diners in Jersey.  Landmarks like the Ritz Diner in Livingston and the Vincentown Diner were featured on the top rated Food Network show "Diners, Drive Ins and Dives."  New Jersey boasts the greatest population diversity in the USA.  With this enormous resource of cultures, you know New Jersey restaurants can offer the finest and most eclectic menus anywhere.
It is the goal of Jersey Sounds and Entertainment to feature the finest in home grown entertainment, food and culture.  We have our own writers and contributors, but we also pride ourselves in being a repository of great articles from other New Jersey based arts and entertainment websites and publications.  Of course, we will give full credit to those authors and blog writers we feature.  We want Jersey Sounds to be a central location for great Garden State culture.  We are on the hunt for the best our state has to offer.  If you'd like to contribute a story about your live music act, band, theater group, food venue, dance troop or just an update on a past story, email it to us at [email protected].  We'll take a look and see if it fits.  If it does, we'd love to help you get the word out.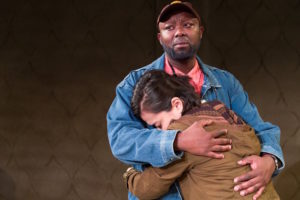 Thanks for stopping by and tell us what you think.  We'd love to hear from you!