Garden Grown Fashion and Lifestyle Brand
G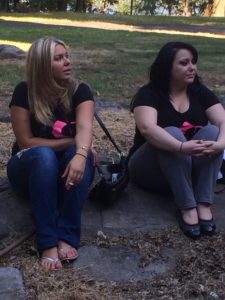 arden Grown is a New Jersey based company established in September of 2012. The whole purpose behind Garden Grown is not only clothing. it's also about family, unity, pride, over coming adversity, but most of all its about bringing all of New Jersey together and supporting all who support us.
Started on a Fall day over 4 years ago by Dougie Freshington and DanK, as a custom clothing line, the two young
entrepreneurs were trying to use their fashion line to help create a lifestyle and spread love and to help show support for New Jersey.  Whether your strength is in fa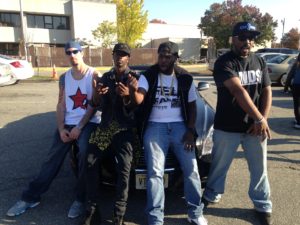 shion, music, business or any other artistic endeavor, or if you just have a great philosophy about living and growing in your every day life, Garden Grown wants to help you grow, develop and share your message.
New Jersey has often
been perceived as simply stuck between New York and Philly, and this is not a new phenomenon.  Benjamin Franklin used to referred to the Garden State as, "not unlike a keg of beer tapped at both ends." In many ways, it has been hard to create our own style reputation.  However, it doesn't take a lot of looking to see that Jersey offers an enormous and deep well of art, music and fashion.  Garden Grown was started as an avenue for talented Jerseyans to spotlight their talents.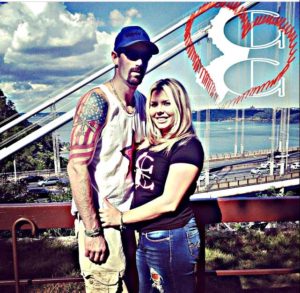 Follow them on Facebook, Instagram, Twitter, and Tumblr. They want to be involved with all aspects of New Jersey so if your a local buisness, artist, writer or the like,  hit them up so they can work together with you as one and put Jersey back on the map.
Check out their website at www.gardengrownnj.com.  Follow them and their team. Click on their "Contact Us" link for all your needs from custom clothing printing to studio time or video shoots. They can do it  all.
Westwood's Kristen Deer Brings Out the Style In Active Style.
It is said that necessity is the mother of invention. Kristine Deer, 31, of Westwood can attest to that.
At the height of the recession, Deer, out of work and living in her parents' home, decided to give Birkam yoga a try (Birkam is also called "hot" yoga because the room temperature is set to at least 100 degrees). It didn't take the then-24-year-old long to get hooked (she even became a yoga instructor), nor for the soccer shorts she wore to lose their elasticity and to, well, stink. "At some point my mother wouldn't let me put it in the wash with the other clothes," said the lanky, blond-haired yogi.
Deer, who holds a B.A. in fashion design from Syracuse University, tried to find workout wear that would not only fit well and make her look good but wouldn't stretch out or retain odors. "There wasn't much out there," Deer said. "Everything had either cotton or polyester in the fabric."
When her eldest sister, a swimwear designer at the time, happened to give her some swimsuit fabric, Deer said, a light bulb went off: "Why don't I make my own workout clothes out of this stuff," she recalled thinking. "It's meant to be wet."
So she did. Today, K-Deer, the activewear company she launched from her childhood bedroom in 2011, churns out super-bright, bold-patterned short shorts, leggings, capris, crop tops and tank tops that have graced magazine covers and pages, been featured on morning TV shows and worn by a slew of celebrities and professional athletes who rave about them on Instagram. Among her fans: actresses Liv Tyler and Alexa Vega, model Brooke Burke and professional tennis player Bethanie Mattek-Sands. She wore the company's bestselling red, white and blue striped leggings on the "Today" show.
Indeed, Deer said, her "athleisure" wear (the industry's term for fashionable activewear), which Deer, who today has a staff of eight, designs in a bright, brick-walled second-floor studio on Westwood Avenue can not only be worn in yoga studios and gyms but on the street or at home or even at the office.
"It's my wardrobe," Deer said, wearing a pair of pop-art-ish purple and black leggings with a pair of short boots and a long black sweater one recent morning. Surrounded by big rolls of colorful fabrics in her studio, Deer pulled up her sweater to demonstrate what makes K-Deer designs unique. There are, she noted, no outside leg or center-front seams (center-front seams make for an "unfortunate female fit"). And they're high-waisted, so no muffin top.
"I didn't want my body to complement the garment," she said. "I wanted my garment to complement me." K-Deer fabrics, which are quick-drying and moisture-wicking, are made in the U.S. The apparel ranges in price from $46 to $98 and can be purchased online or at select yoga studios and boutiques throughout the world. Among the spots in North Jersey: Market House in Westwood, Peleton in Paramus and Real Hot Yoga in Englewood.
Vanessa Lynn Kabash, a Hawthorne resident and Ridgewood public school teacher, has lost count of how many K-Deer items she owns.
"I'm a triathlete," Kabash said. "I run in them more than I do down dog in them. And they are great. They're comfortable, they perform well, and they're so colorful and bold they make me happy." Her family members are now also amassing a collection, she reported.
Lodi resident Andrea Polo, a store manager in Paramus, discovered K-Deer activewear in her yoga class. "I saw all these women wearing these crazy printed pants and I was intrigued by them," she said. Then she bought a pair of blue and black striped leggings. And? "The best yoga pants I ever bought. They made me feel empowered, so much more confident."
Recently, she said, at a club in Carlstadt she spotted a woman wearing a pair of K-Deer black, gray and red striped leggings with a pair of black Christian Louboutin shoes. "She looked stunning," said Polo, who has worn her K-Deer pants to the movies, family gatherings, stores and Giants games. "I get a million compliments," she said.
Soon, she may have more K-Deer items to consider purchasing.
Deer, who now also has a kids' and men's line, said, "I have a million things I want to make, but I'm not in a rush. It requires organization."
The company is growing so fast – sales nearly doubled in the past three years, Deer reported – that she wants to add three more people to her current staff of eight. "There are more styles in the works," she added.