Stumbling Into Magic…One Flight Up
On a warm night in June, I was trying to find something interesting.  Live mu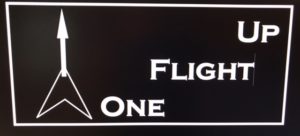 sic in North Jersey has been growing consistently over the past few years.  After 3 decades of DJs, Sports Bars and Clubs, its nice to see a group of talented musicians in a room with an appreciative crowd.
With this in mind I stumbled into a local bar in Lakehurst called Albas.  To be honest, the food there is great and I just wanted a burger.  It was about 18:30pm when I made my way in and there in the main room a band called, "One Flight Up."  Honestly, I wasn't sure what to expect with a name like that, but I was pleasantly surprised.
"One Flight Up" is comprised of five veteran musicians who've been working the Jersey bar scene for years.  They're set list included music from the 70's up to about the late 90's.  So many of the local bar bands play the same "classic rock" playlist over and over.  It was nice to hear a variety of music for people who aren't yet collecting Social Security.
The detail that really knocked me off my feet was the enormous energy the put out.  So many bands just stand and sing.  Not "One Flight Up."  They were having the time of their lives and they were making sure everyone in the place was too.
I sat at the bar, grabbed a beer and watched an evening of pure energy.  Their front man never stopped moving and the guitar players were ripping it all night long.  They had a  solid rhythm section that weren't afraid to perform. They had patrons singing along and dancing all over the bar.  It really was a good time.
I've seen a lot of bar bands in New Jersey.  Honestly, "One Flight Up" was right up there.  I wouldn't be exaggerating to put them up there with one of the top five cover bands on the circuit today.  It's a great live show.
I"m not even sure if they have a website yet.  I found a Facebook page here.  I should've taking time to speak with one of the members when they were on break to find out more.  They mentioned they were back at Albas in Lakehurst on July 29th.  I'll have to make my way over to find out more about them.

             Update
NJ Band Juicebox Heroes will be playing live at Bardi's Bar & Grill,149 Newark Pompton Turnpike, Pequannock, New Jersey, on Saturday, March 11th starting at 9:00pm.  If you want to check them out, you can find out more by visiting their website.
The Colinizers: New Jersey Indie Rock is Alive & Well.
Coming out of the South Jersey Rock scene, The Colinizers is a 5 piece Indie Rock band that debuted in the early 2000's.   They released their first album in 2008. It was the well received "
TROUBLE DRAWING LINES".  To help promote that album, and to get the word out about their unique sound,  the band toured in the greater tri state area while recording their sesond album "DEATH BY DISTRACTION"

The band includes founding member Colin Mcnally, Joe Hopkins,Scott Markind,Joel Gunther, Mike Scalzitti, all originating from the Cherry Hill area.  The prolific artists went on to record videos,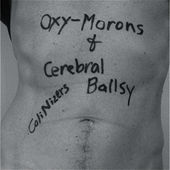 tour, and write, record more material. All that work helped to produce  album number three, "OXY-MORONS AND THE CEREBRAL BALLSY".
They haven't been on stage in more than a year, but have been releasing singles from their forth coming 4th album…. .which should be finished in late 2017. Always entertaining in live shows we'll be posting their tour schedule as soon as its announced. Eclectic and consistantly unpredictable in their sound, the COLINIZERS will have much more coming in 2017

METALLICA ANNOUNCE THE WORLDWIRED 2017 NORTH AMERICAN TOUR IN SUPPORT OF HARDWIRED…TO SELF-DESTRUCT
Steve Hackett, Progressive Pioneer, is Touring New Jersey.
Valentine's Week exclusive! Former Genesis guitarist and composer Steve Hackett, a living legend of progressive rock, will perform tracks from the classic album Wind and Wuthering and other fan favorites: "The Musical Box," "Inside and Out," "Anyway" and several Genesis songs never before performed by his band.
Valentine's We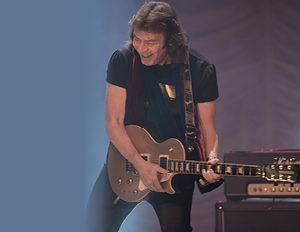 ek exclusive! Former Genesis guitarist and composer Steve Hackett, a living legend of progressive rock, will perform tracks from the classic album Wind and Wuthering and other fan favorites: "The Musical Box," "Inside and Out," "Anyway" and several Genesis songs never before performed by his band.
For this concert, which celebrates the 40th anniversary of the Wind and WutheringLP, Hackett and his band will also perform some of his own popular hits, such as "The Steppes," "Serpentine Song," "Every Day," and the first-ever live performance of "Rise Again," from his acclaimed 1999 album, Darktown. This performance will also introduce some of Hackett's latest music, including material from a forthcoming album, due out in spring 2017.  Continue Reading…
Bar & Club Scene
Local Scene
Bar Band Spotlight

Juice Box Heroes NJ…Old Friends With A New Name
Juice Box Heroes NJ is comprised of 5 old friends Brian (vocalist) who played in a top level local band called "Underdog," and Jason (keyboards) who made the rounds in several bands including "Underdog", "Radio Haze", "The Hype" and more.  These friends last performed together just about 20 years ago. Just like the Jake and Elwood, they met up again and decided to "get the band back together again." They met John (guitar) and Rob (bass) online and brought them into the fold. Jimmy (drums) was added after a grueling audition process.
Playing live was always their passion and they are debuting, or should I say, redebuting on Saturday, February 18th at Poor Henry's in Montville, NJ.  It's a great local restaurant with 41 years of service in the Morris County area that features outstanding food and great live bands.  Juice Box Heroes NJ is bringing a set list that ranges from covers of acts like Bryan Adams to Linken Park to U2.  Juice Box Heroes NJ specializes in party rock, modern rock, and classic rock. Their strongest qualities are their vocal harmonies, high energy, and secret weapon- keyboardist Jason. Having a keyboard player allows them to cover songs that aren't often played in the local scene. Unlike so many local bands that seem to play the same sixty classic rock songs over and over again (can you say "Sweet Home Alabama?), Juice Box Heroes NJ, though still focused on party music, they are also reaching into less traveled set list choices like Inside Out from Eve 6 and Just Like Heaven from the Cure. Nineties Alternative is all over their playlist.
We will have a review of their debut in a future edition, so keep in touch with Jersey Sounds.
Stop by Poor Henry's on February 18 to have a great meal and enjoy some great music with Juice Box Heroes NJ.
Local musicians band together to aid stricken music scribe Jack Silbert
Speed The Plough and Karyn Kuhl will be among the headliners at the benefit for local writer Jack Silbert at Monty Hall on Saturday, February 11.
Club Spotlight
Maxfield's on Main is an historic building in the heart of Boonton that dates back to the 1890s. The current music house and kitchen takes its name from the Maxfield Hose & Engine Co. No. 1 in Boonton whose name remains on the building today. As local historians have documented, the land for the original building was gifted to the town by Mr. John Maxfield and constructed in the alleyway between Sarah Green and Mr. Maxfield's house on Main Street. The building was originally built as apparatus storage for the Engine Co. on the first floor with the second floor serving as police headquarters, jail, and a municipal courtroom.
Since the Maxfield Engine Co. relocated to Boonton Avenue in the mid-1960s, the current building has been the home of many different retail businesses including a pool store (Posiedon Pools), video store and most recently a children's clothing store (Denim and Daisies). The current owners purchased the building in June 2012 and began lovingly restoring the building to capture the essence of the Maxfield Engine Co. The restoration included the installation of traditional carriage doors reminiscent of the firehouse as it appeared in 1896.
Today, Maxfield's on Main serves as a venue where world-class musicians perform. Since obtaining their liquor license in July, Maxfield's now offers an array of signature drinks (Queen Bey, Sleepy Justin and Beet Carrot Shrub), 14 different beers on tap, and a growing wine list. Maxfield's also offers one of the best collections of top-shelf Scotches and Bourbons locally. But, liquor is not the only attraction at Maxfield's. Patrons can sample a variety of high-quality items from our menu while enjoying the music.
Our current menu consists of fresh salads, starters, finger food and entrees along with a few weekly specials. Our award-winning steak bruschetta pizza reflects our desire to reinvent traditional dishes that leave your taste buds wanting more. From fresh house-made guacamole to our Firehouse Chili and shrimp & scallop Fra Diavolo, there is something to please everyone on Maxfield's menu. The food we prepare is made daily with only the freshest ingredients.  I had the Max burger and my buddy enjoyed the "Desi Loves Lucy" which is, obviously, a cuban dish reminiscent of a cuban sandwich.  Both were great, and allowed for doggie bags.  Definitely my favorite.
You can find out more about Maxfield's at http://maxfieldsonmain.com.